Eddie Coleman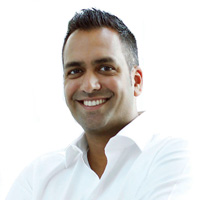 Having gone through less than desirable purchasing experiences himself, Eddie stepped into the world of real estate to ensure his clients have a stress-free and enjoyable experience when buying and selling real estate.
Eddie appreciates that real estate is a personal undertaking for buyers, sellers and investors, and truly respects his relationships with the people he represents. He strives to effectively ease their concerns by ensuring that all bases are covered throughout the transaction. He has an innate ability to listen to, anticipate, and respond to a client's specific needs. His enthusiasm and kind spirit shine through in the individual service he provides. Eddie applies his experience and knowledge from his varied background to help his clients achieve their real estate goals. Sellers always appreciate Eddie's creative approach to marketing their home and strong negotiation skills, while Buyers appreciate Eddie's integrity and genuine concern for finding the right home with the most beneficial terms.

Prior to becoming a Realtor, Eddie's career encompassed both private and public sectors and included roles in management, marketing, communications, issues management, media relations and project management. Recognized by many as a visionary, Eddie inspires ideas and strategies into positive action for improvement and advancement of an organization and/or it's cause.

Although born and raised in Toronto, Eddie is a veteran world traveller who has covered six continents of the globe. Many of his travels were linked to his passion for beach volleyball, a sport in which he competed at the International level. Motivated to excel in the game, he literally went the extra mile towards his goal and settled overseas to train with the sport's best athletes and coaches. Eddie continues to be involved in beach volleyball today as a coach with Team Canada and Team Ontario athletes -- since 2010, Eddie has coached athletes to National Championship titles every year he has coached.

Eddie continues to give back to the community in which he works and lives. He is proud to donate his time and financially sponsor:

MILLION DOLLAR SMILES CHARITY
This year, Eddie headed up an initiative with his colleagues to build a playground in the backyard of a child with a life threatening illness and medical adversity, since the child could not play in a regular public playground. Eddie and his Keller Williams colleagues raised money to fund building six playgrounds for six different children. When asked, Eddie said, "It had to be one of the most incredible things I have ever done. Working alongside of my colleagues to make a difference to a child in need was truly a rewarding experience."

FUNDING HIGH PERFORMANCE ONTARIO ATHLETES
Having competed for Canada on the international beach volleyball tour, Eddie knows first hand that Canadian athletes are underfunded. As a coach, he says, "It's incredibly hard watching these amazing athletes trying to juggle school, their training, and their strength and conditioning programs all while trying to work to raise money to do what they love and to represent our country on the World Stage. Most of these athletes are also under nurished because they have to allocate majority of their money to cost related to travelling to and competing in international competitions."

In order to address the financial gap for athletes, Eddie created an athlete fund to contribute to the expenses and living costs of identified Ontario high performance athletes. Eddie contributes a portion of his commission to the Ontario Volleyball Association, which then awards the funds to high-performance-identified athletes.

TORONTO ANIMAL SERVICES
In 2011, while shopping with his friend at a Pet Smart, Eddie stumbled across a 6-month old Pitbull/Great Dane mixed dog named Duke -- it was love at first sight for the two of them and the rest is history. Eddie makes an annual donation to Toronto Animal Services, in recognition of their hard work and efforts toward responsible pet ownership and building safe and enjoyable communities for both people and pets.